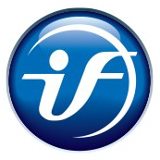 Julie Stich is the director of research at the International Foundation of Employee Benefit Plans. The nonprofit Foundation is a leading objective and independent global source of employee benefits, compensation and financial literacy education and information. It serves 33,000 members worldwide. With the U.S. presidential election behind us, we spoke to Julie about how HR and plan administrators are navigating healthcare reform and what lies ahead in 2013.
President Obama's healthcare reform plan is becoming reality. HR and benefit plan administrators have been putting some provisions into place. How would you describe the industry's overall mood, and what are the immediate priorities?
There's less of a holding pattern with health care reform since the Supreme Court ruling in June. Employers are moving forward to understand the various provisions. Now, the feeling is, "We have to get our nose down to grindstone and figure this out." Various regulatory agencies have been pretty good about putting out rules and regulations that explain how to make things work in a timely fashion. But there are questions as employers focus on certain aspects of the law. They are running into snags and trying to work through them, while keeping compliance front of mind.
What are some of the specific stumbling blocks for employers?
Many are concerned about how the new four-page summary of benefits will allow for adequate detail and a user-friendly format. Another component being addressed right now is the W2 reporting for 2012, that's going out in January 2013. Organizations have to provide attractive and affordable employee benefits, but they have to do so without breaking the bank. Benefits communication is an integral part of this. Employers have to make sure people understand the true value of what they are getting.
Are HR and benefit administrators embracing electronic enrollment and social media to educate employees, or should they be more proactive with technology in 2013?
Online enrollment has now become more of the standard. There will be more discussions about how companies can best use social media to communicate with employees. This will be an increasingly important communications channel to educate people about benefits. Many in the industry are using social media in a personal capacity. We have to learn how to apply it in our work environments. Sometimes face-to-face conversations or payroll stuffers will suffice. Other times, employees may respond to a posting on Facebook or Twitter. This will be an important trend in 2013 as employers must understand and use social media as a communications channel.
The aging workforce is affecting the administration of benefits and new approaches to retirement planning. How important will these issues be next year?
Discussions about pensions and retirement options will be significant in 2013. Much of the focus is on how to determine an adequate retirement income for baby boomers. We have spent years talking about how to accumulate enough money to retire. Now we have to figure out how to withdraw the money and invest it wisely so it will last. This leads employers to consider automatic features in 401k plans, the rebalancing of investments, and asset allocation. The voluntary benefits trend will also continue. The need for employers to offer coverage for critical illness, accidents, long-term care and disability will be a central part of our work.
Winston Benefits is a HR solutions company that helps businesses automate and streamline their employee benefit programs. Custom designed and developed client-specific solutions help enrich their total compensation and rewards programs while optimizing processes such as benefit communications, enrollment and administration.